1.    The world of work is changing but there are continuities too 
The world of work is always changing, but the speed, scale and implications of these changes affect us all either directly or indirectly. How is the changing world of work affecting the work you do and how you think about it? While there is change there may also be certain aspects of your work role and identity which have a long history. For example, the UK's Public Employment Service (PES) [Department for Work and Pensions or DWP] is 100 years old. It opened on 12th December 1916 as the Ministry of Pensions and Ministry of Labour. DWP has traced a century of change through the stories of 3 front line professionals.  Use this link to see  historical moments that helped shape the department and some stories from those who were there.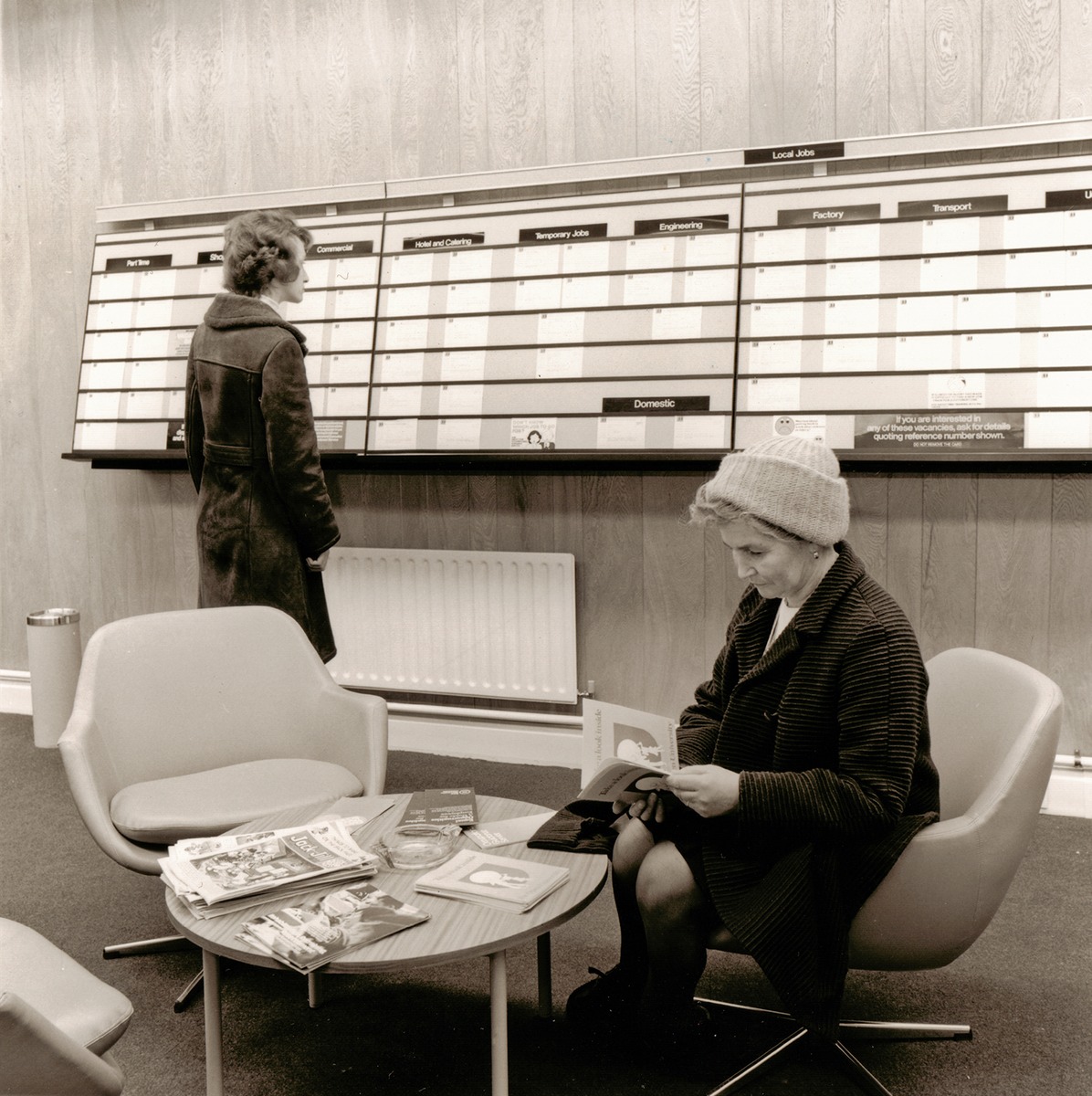 Many changes are evident, but note how in the commentary in the link above Work Coach Jan, who joined the Ministry of Pensions and National Insurance in 1966, looks back on her career which stretches back fifty years:
"Throughout my career in DWP, it's always been about the people. Working with colleagues, customers, and external partners, has always given me a huge amount of job satisfaction"  Jan
Some skills are important in many contexts and your role changes in step with other changes in your organisation. On the other hand, what happens when your career goes in one direction for a (long) while but then you need to change direction. The following video is obviously light-hearted but there is a serious point about what do you do if your circumstances change and your impressive skill set is not appreciated by prospective employers:
So, what do we know so far about how you fit into the changing world of work? First, it is a good idea to try to make sense of how the world of work is changing and what these changes might mean to you. Second, you should think about the type of skills you have and the extent to which they are in demand in the current labour market. Third, certain skills associated with working with, supporting the development of, or influencing others are important in many fields.
2.    Working well with others
Many of you will be professionals supporting people who are making various career decisions relating to employment, training and education. You may work in one of a range of agencies, with a wide variety of job roles and titles. Others of you may work in jobs where your work involves providing support for the development of others and/or you may wish to develop your own skills in coaching, mentoring, providing advice and guidance, collaboration, building partnerships etc.
One example drawn from PES is how both individuals and organisations are expected to 'build bridges' involving greater collaboration in service delivery, while staff are also expected to 'conduct' the work of others when they work with more partners, including employers. European PES are transforming into 'work focused gateways to welfare systems' (EU (2013) PES Strategy Output) and the practices of 'bridging' and 'conducting' are emphasised as new ways of working for PES professionals – see attached study material on this topic.
'Building bridges' involves collaboration in service delivery, while 'conducting' also involves working with employers and being more proactive: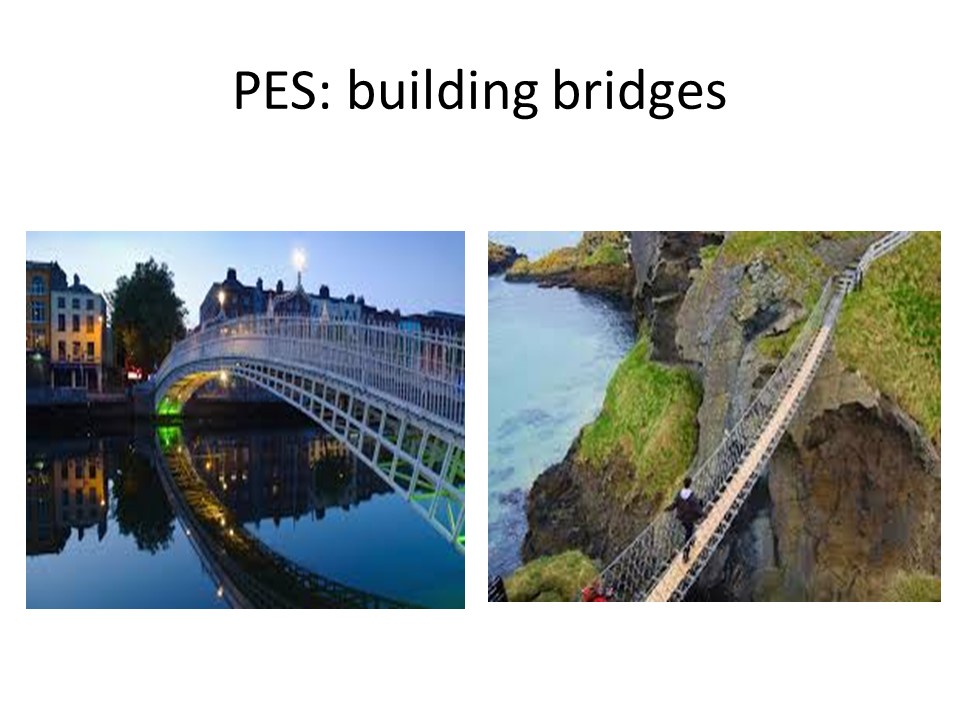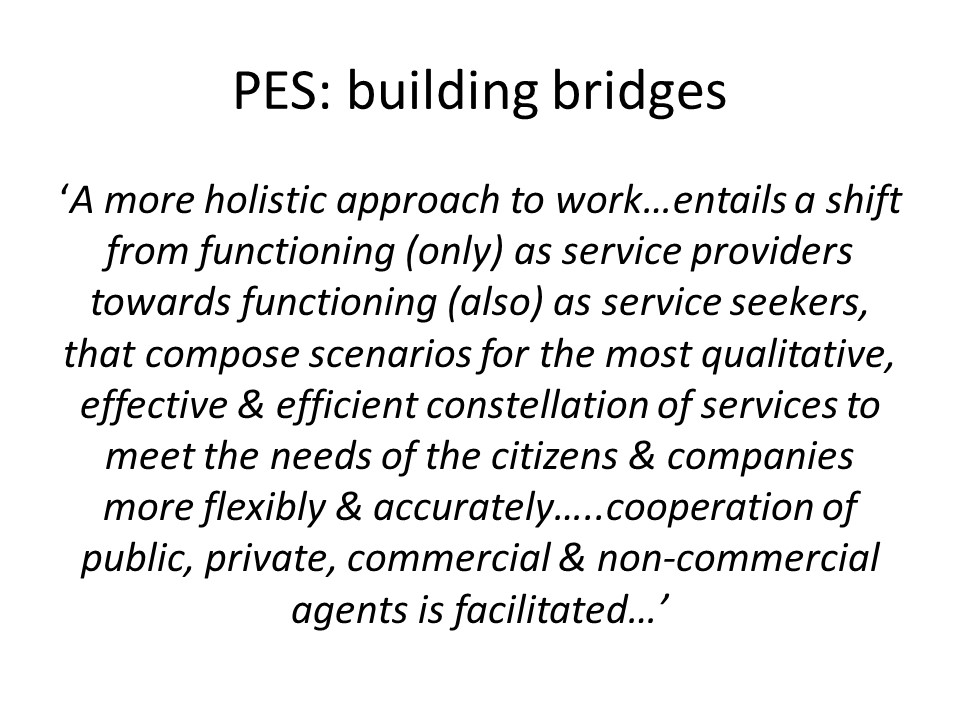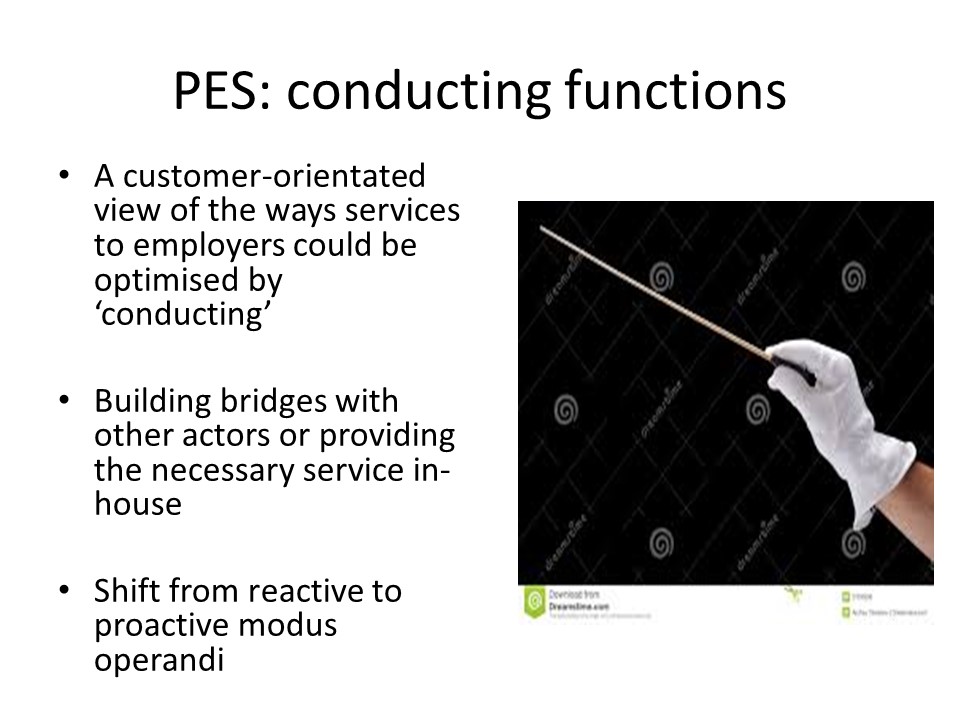 These illustrations are examples of how services and organisations are becoming increasingly inter-linked and more employees are required to have well-developed collaboration skills in their external facing roles. Hence, working directly with employers is becoming increasingly important for PES practitioners, who now need 'influencing' and 'conducting' skills. The World Association of Public Employment Service (WAPES 2012) highlights how employers should be regarded as important customers, or clients, of PES services.  It also highlights that services to jobseekers must become more individualised: 'Change will always be with us: it affects how we organize our structures, our people, and how we support our clients. In order to remain one step ahead, employment services need to remain focused on their core service offer. The trend globally sees jobseekers getting more individualized coaching and employers demanding a more reliable skills supply pipeline that matches their needs' (WAPES, 2012).
Staff are expected to develop their coaching skills as well as their influencing and conducting skills*. What is interesting here is that these changes are not just part of changes in public services, or even service industries more generally, they can be seen in manufacturing industry too. In the aerospace industry, change is so widespread, that manufacturing staff are paid more if they have skills 'in supporting the learning of others' in their work group. In major engineering companies project management now requires conducting and influencing skills too.   *We will be presenting 'coaching and peer coaching' in the next lesson.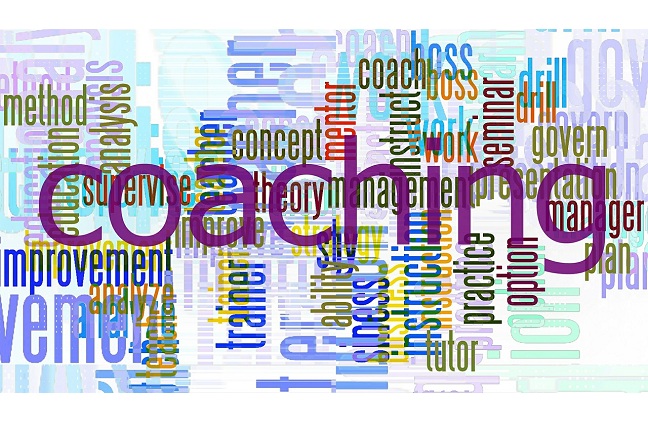 The case for greater partnership working in PES is made by Dulce Baptista (pictured below) from the International Development Bank (IDB) in the video which can be accessed from the following link:  The World of Public Employment Services – Presentation (2016)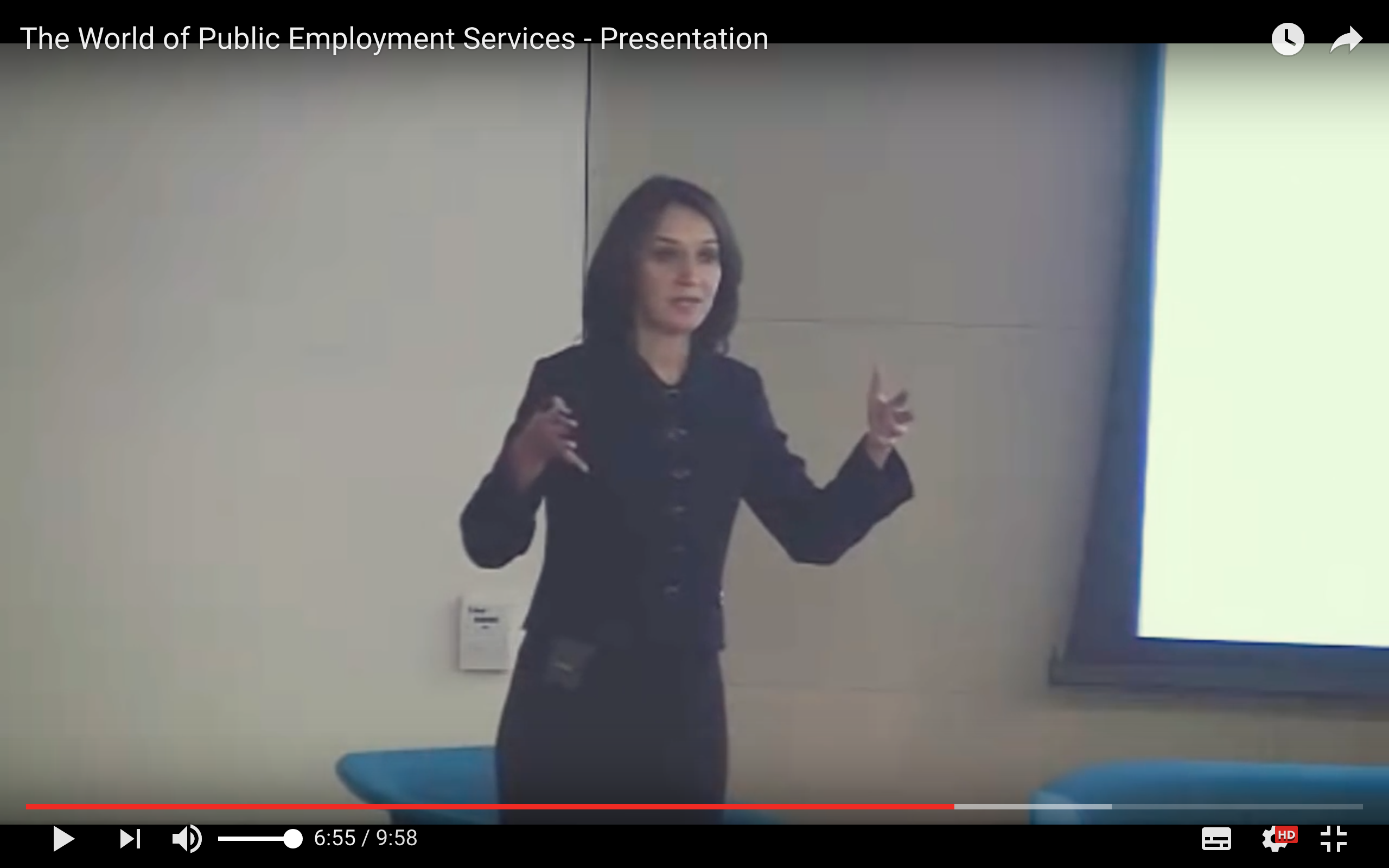 [a supporting publication from WAPES and IDB in cooperation with OECD (2016) can be downloaded from this link. Another key finding from the publication is that PES (and other guidance) staff need to focus on supporting clients' skills development from a life-cycle perspective rather than simply getting them into work.]
3 How your role includes you in the career professional community of practice 
The Network for Innovation in Career Guidance & Counselling in Europe (NICE) is an open European network which offers training support for people who practise career guidance and counselling (career and employment practitioners).  For nearly a decade, the NICE network has drawn on expertise across 30 European countries, sharing good practice and demonstrating the importance of innovative training for effective career guidance work.  The NICE handbooks (Volumes 1 & 2) set out 'common points of reference' to promote co-operation and transparency across different roles and contexts. The diagram below illustrates the five professional roles of career practitioners.
Career practitioners can switch between these professional roles at work, sometimes combining them, sometimes focusing on a particular role.  So a career professional working with a client who is homeless may step into the role of social sytems intervenor.
Other professionals may find they adopt one of the roles for some parts of their work e.g a university lecturer who has responsibility for a student (as their personal tutor) may deliver some career education.  A Trades Union representative may step into career counselling and a keyworker with homeless people may need to give career information or run some assessment.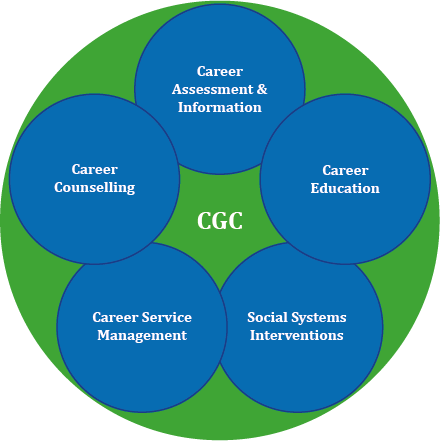 Reference: Schiersmann, C., Einarsdóttir, S., Katsarov, J., Lerkkanen, J., Mulvey, R., Pouyaud, J., Pukelis, K. and Weber, P. (2016). Editors. European Competence Standards for the Academic Training of Career Professionals; NICE Handbook Volume 2. Berlin & Toronto: Barbara Budrich Publishers. Available from: http://www.nice-network.eu/cpr/
4.     Applying these ideas to your own setting
In the sections above we gave particular examples of how changes in the world of work are affecting public employment services (PES). Some of you may work in PES, but others may work in related or more distant fields. We welcome your contributions too. As well as sharing information on your professional role, your job title and your background in the discussion below, you may wish to say something about your work context. Your work identity is framed in particular geographical contexts and it would be useful to compare contextual differences with others: for example, variation in unemployment rates; openness of job offers (that is, whether they are advertised and the nature of the recruitment process); skill formation systems; and the extent to which they offer permanent or temporary employment; the importance attached to equality of opportunity and how this is promoted and/or safeguarded.
Another action you could take is to extend this conversation with others in your community of practice / your organisation / your country / online through Twitter   http://twitter.com      or LinkedIn.   http://www.linkedin.com/
---