Skills for a Digital World
A report published by the Organisation for Economic Cooperation and Development, Paris (OECD, 2016) provides some evidence on the effects of digital technologies on the demand for skills in differing economies. It discusses key policies for skills development adapted to a 21st century digital economy. The authors argue workers across an increasing range of occupations need higher level ICT skills to use new technologies effectively. More fundamentally, the diffusion of digital technologies is changing how work is done, raising demand for complementary skills such as information processing, self-direction, problem solving and communication. You can read the full report here.
Want to delve into some country specific examples? See: Norway (p.18); Spain (p.21); Ireland (p.22); The Netherlands (p.25); Korea and Ireland – insights to SMEs and digital innovations (p.26); Canada (p.29); Italy (p.37); and the UK Open Source Data (p.44)
This poses both challenges and opportunities for greater responsiveness of governments to national skills shortages and skills gaps. For example, here is a UK government policy paper 'Industrial Strategy' (January, 2017) that highlights:
  "Within the next two decades, 90 per cent of jobs will require some digital proficiency, yet 23 per cent of adults lack basic     digital skills. This is a barrier topeople fulfilling their potential and to a more productive workforce." (House of Commons,     London: Science and Technology Committee (2016) 'Digital Skills Crisis')
In response, Tinder Foundation CEO Helen Milner indicates that a wider proliferation of digital skills would release a surprising amount of value into the economy. "Some of our research showed that every £1 invested in growing people's basic digital skills put £10 back into the economy. But it's not enough to save money – you've got to show how you can make money out of it as well." (NewStatesman, October 2016) – http://www.newstatesman.com/politics/media/2016/10/industrial-strategy-ensuring-digital-skills-are-included
Another report, the DCMS Digital Skills Report has the following to say about digital skills;
"The rapid rate of technological innovations requires the current workforce to continually update their skills to equip them for emerging roles in the sectors in which they work,which have been influenced by new technologies. In the context of social inclusion, the application of digital skills offers wider opportunities for society and democracy."
"Digital skills range from those that enable basic social interaction (communication skills, literacy,smartphone usage etc) through to skills that enable interaction with systems and services (for example, e-commerce and e-government services) through to skills that match the needs of employers and which maximise employability.
We will look at the DCMS Digital Skills Report again in the next unit.
Activity
Reflect – What digital skills do you use every day? Are there any you would like to improve?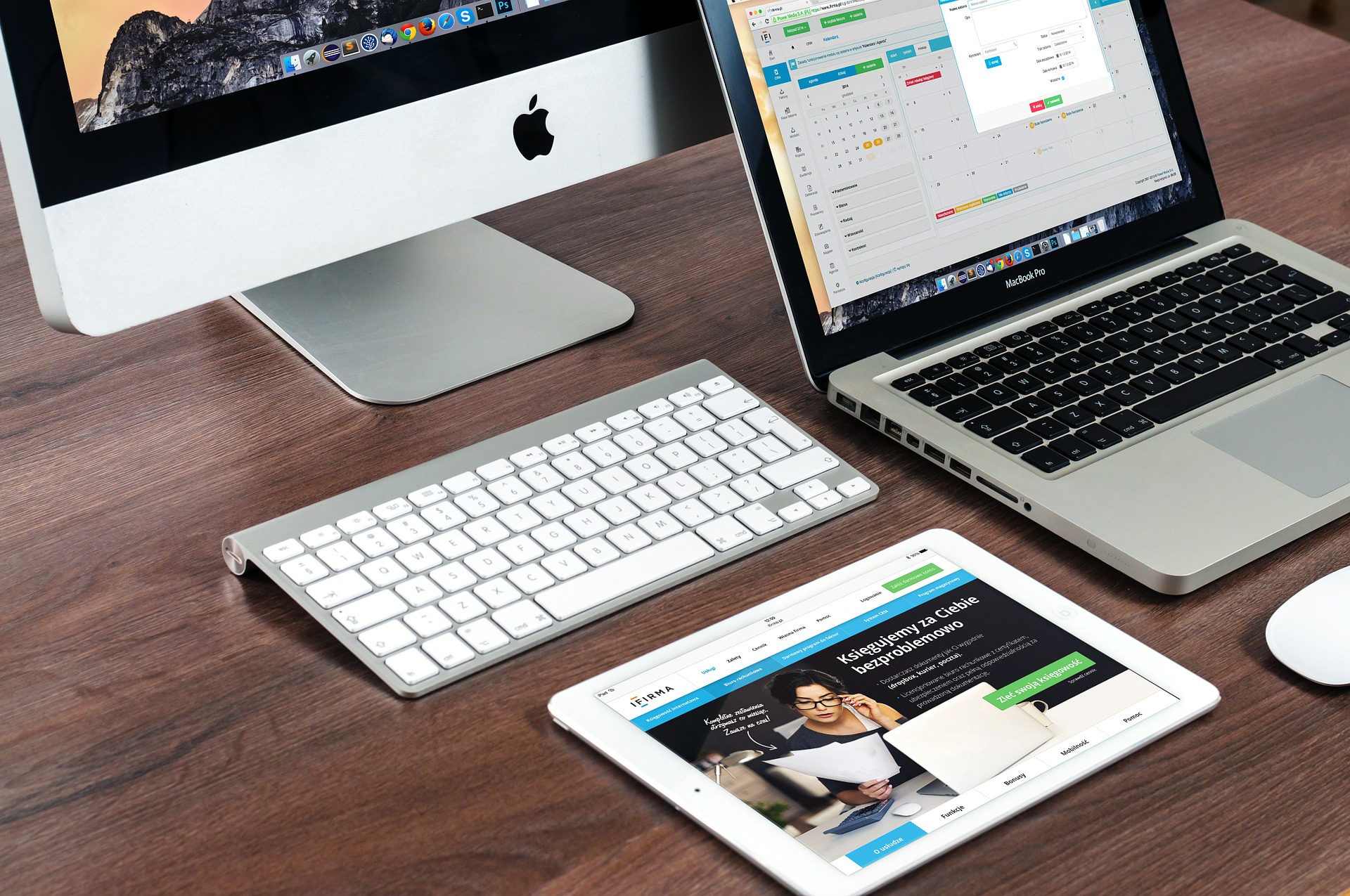 Image Pixabay cc0
Data Driven Innovation
Today, the generation and use of huge volumes of data are redefining our "intelligence" capacity and our social and economic landscapes. This is spurring new industries, processes and products and creating significant competitive advantages. In this sense, according to the Organisation for Cooperation and Economic Development (OECD, 2015),  data-driven innovation (DDI) has become a key pillar of 21st-century growth, with the potential to significantly enhance productivity, resource efficiency, economic competitiveness, and social well-being.
Greater access to, and use of, data create a wide array of personal impacts and policy challenges, ranging from privacy and consumer protection to open access issues and measurement concerns, across public and private health, legal and science domains.
The UK Commission for Employment & Skills (2014) identified 10 key disruptions:
1. Reverse migration
2. Changing values of employees', where workers select employers on the basis of alignment with their own values
3. Zero-hour contracts, and similar flexible arrangements, become the norm
4. Anytime, anywhere skills delivery, enabled by virtual and peer-to-peer learning
5. Artificial intelligence (AI) and robots, penetration of AI and automation into highly skilled occupations
6. De-globalisation
7. Geographically alternative centres of excellence, a nations leading position in key economic sectors is lost to high growth economies
8. Disrupted Internet developments due to cyber crime
9. Resource conflicts or climate disasters threaten supply
10. Partial fragmentation of the EU.
Think about differing scenarios now and in the future, have a look at these four possibilities fromThe Future of Work: Jobs and Skills in 2030 (page xiv):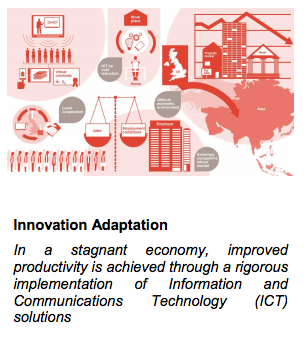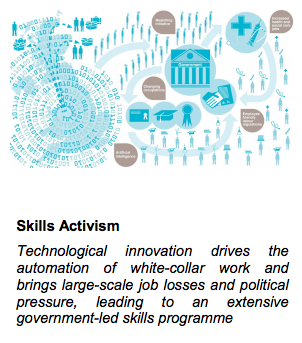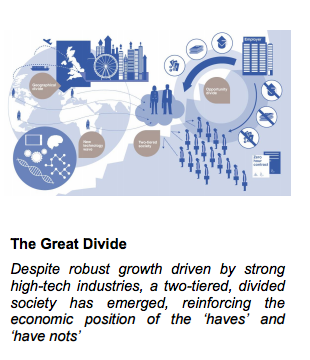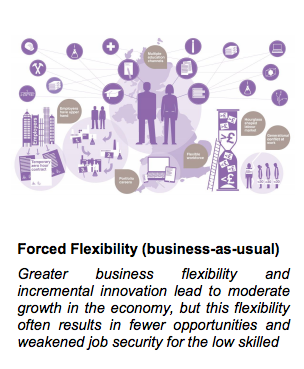 Let's try to bring together your thoughts and ideas
Reflect – What digital skills do you use every day? Are there any you would like to improve?
How do you think access to increasing amounts of data will impact the future of work and skills?
Consider the key disruptive factors likely to impact on economic, educational and/or social outcomes in your town, region or country.
Think about differing scenarios now and in the future: What are your thoughts and experiences of going digital?
Are there other likely scenarios? If yes, what might these include?
Remember you can interact with us via Twitter using #EmployIDMOOC
---