In the last unit, we discussed tools for reflective writing to support your personal reflection efforts. In this chapter, we discuss tools, which aid your reflection efforts by providing triggers for reflection.
E-Portfolios
E-Portfolios are often used in formal education and describe a storage repository in which you can store all your learning related artefacts from all your learning experiences: lecture materials, notes from learning experiences, test results, feedback from teachers, and your personal journal entries and reflections.
There are multiple advantages of having a personal E-Portfolio. You have an overview over all your learning material and you can use it outside of training experiences to learn continuously. You can use it as a space to store your learning experiences.
It is also a nice opportunity to have look through your personal learning material in order to accidently stumble upon some triggers for reflection, aspects in which you wonder "hey, I experienced that in my job and it was similarly or differently because…". Those moments are great opportunities to reflect about your practice.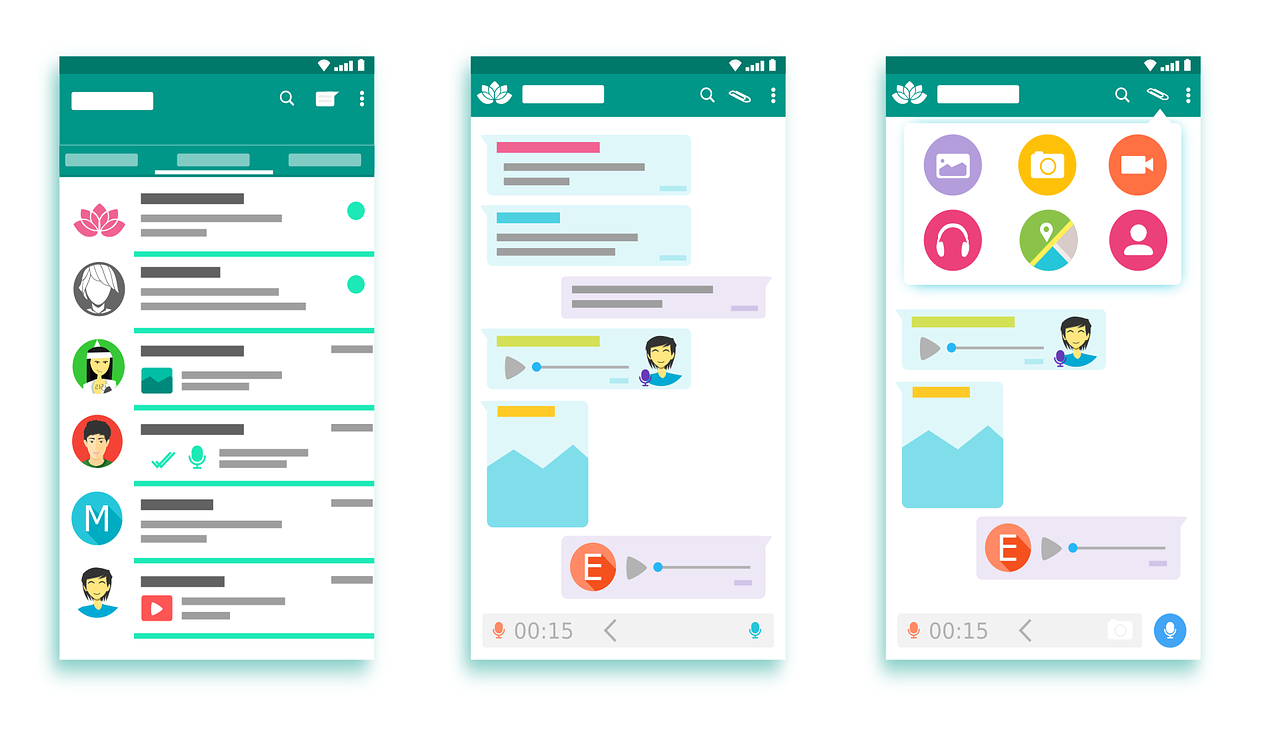 e-portfolios – image from Pixabay cc0
Picture-based Tools
Researchers have created various picture-based tools, which can be used to guide your reflection. In this section, we present two of them.
Apps such as Penzu (https://penzu.com/) are Smartphone-Apps which you can use to take pictures of anything: work related events, experiences in your private life, family events, etc. The app then reminds you every few months that this event has happened and shows you the picture. You are free to attach a rating about how you evaluate the experience now, and you can attach text about for this re-evaluation. In this we can see again the main aspects of reflection with returning to past experiences (the picture) and re-evaluating them (stating how you now think about it). The apps work as a journal-keeping app, but can also send you snippets of your older entries to reflect on.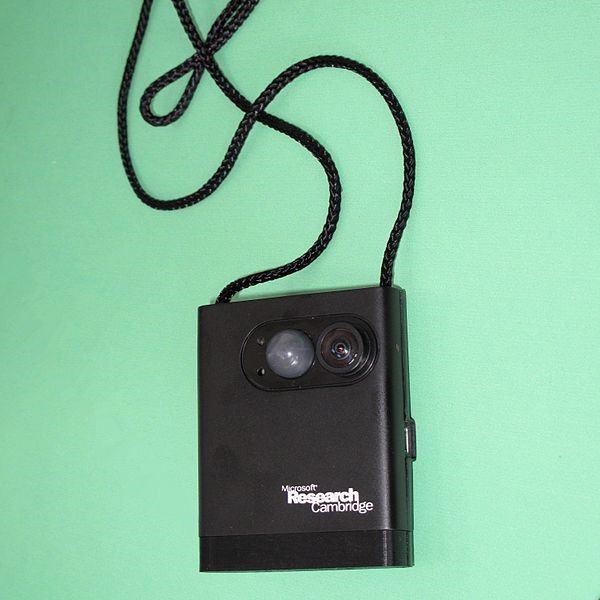 Microsoft SenseCam by Rama (Cc-by-sa-2.0-fr)
SenseCam is physical device, which has a camera in it. You hang it around your neck, so that the camera is placed on your chest face forward and it then proceeds to take a picture of your viewpoint every few minutes. In a study, researchers used the device with teachers and tutors so that they can assess what has happened. Participants in the study used the pictures as a trigger for reflection, and discussed what happened in their teaching or tutoring session with colleagues to get feedback. Here the images from SenseCam were a picture-based reflection trigger. If you want to use pictures for your personal reflection, you do not need to buy SenseCam: Many camera apps for mobile can be configured to take pictures every minute, and if you wear your phone around your neck, you can document your day as SenseCam does. Look out for Apps, which can do time lapses or stop-motion recorder as they offer continuous shooting with intervals (e.g. Tina Time-lapse for Android, or Stop Motion Recorder for iOS).
Task-Capturing Tools
Task capturing tools are used to track the time spend on individual tasks. For example, they can capture and log the programs you use on your computer (how often, how long) or the apps you use on your phone. RescueTime is one example for such a tool, and there are many more. After using this kind of tool for a longer while, you can identify how much time you spend on individual tasks. You can reflect on this data how you spend your time and can lead to reflection about how to plan your day if you for example uncover that you spend a lot of time on a specific task each day.
It is important to note that in these cases you do not reflect about the data itself, but on your personal experiences associated with the data.
Reflective Exercise:
Have you used other tools which might be also appropriate for reflection?
We'd love to hear your ideas, you can share them via Twitter with #EmployIDMOOC
Further Readings:
Alexiou, Aikaterini, and Fotini Paraskeva. "Enhancing Self-Regulated Learning Skills through the Implementation of an E-Portfolio Tool." Procedia – Social and Behavioral Sciences, Innovation and Creativity in Education, 2, no. 2 (2010): 3048–54. doi:10.1016/j.sbspro.2010.03.463.
Fleck, Rowanne, and Geraldine Fitzpatrick. "Teachers' and Tutors' Social Reflection around SenseCam Images." International Journal of Human-Computer Studies, Collocated Social Practices Surrounding Photos, 67, no. 12 (December 2009): 1024–36. doi:10.1016/j.ijhcs.2009.09.004.
---
Other Reflective Tools and Techniques